Highlights
*Take note: Please keep full packaging for warranty claim.
Free Gifts : 1 box 10pcs Design Film + Polaroid Stickers + Photo Clips + Photo Stand!

Limited Time only!

Don't miss this fantastic deal! Grab it now!

BEST Deal in Qoo10! Cheapest in Singapore!


Hello Shoppers
We are Singapore Local Seller !#!amp!*! Wholesaler, All Items are in-stock!!
Hence, if exchange/repair, It will be done Locally in Singapore at our store.



Tsum Tsum Instax Mini 8 Camera Mickey Head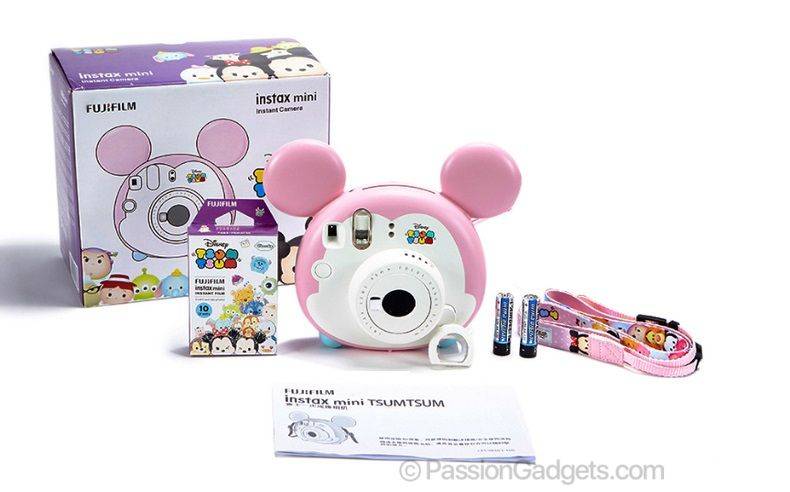 Instax Mini 7s + Free Vintage Film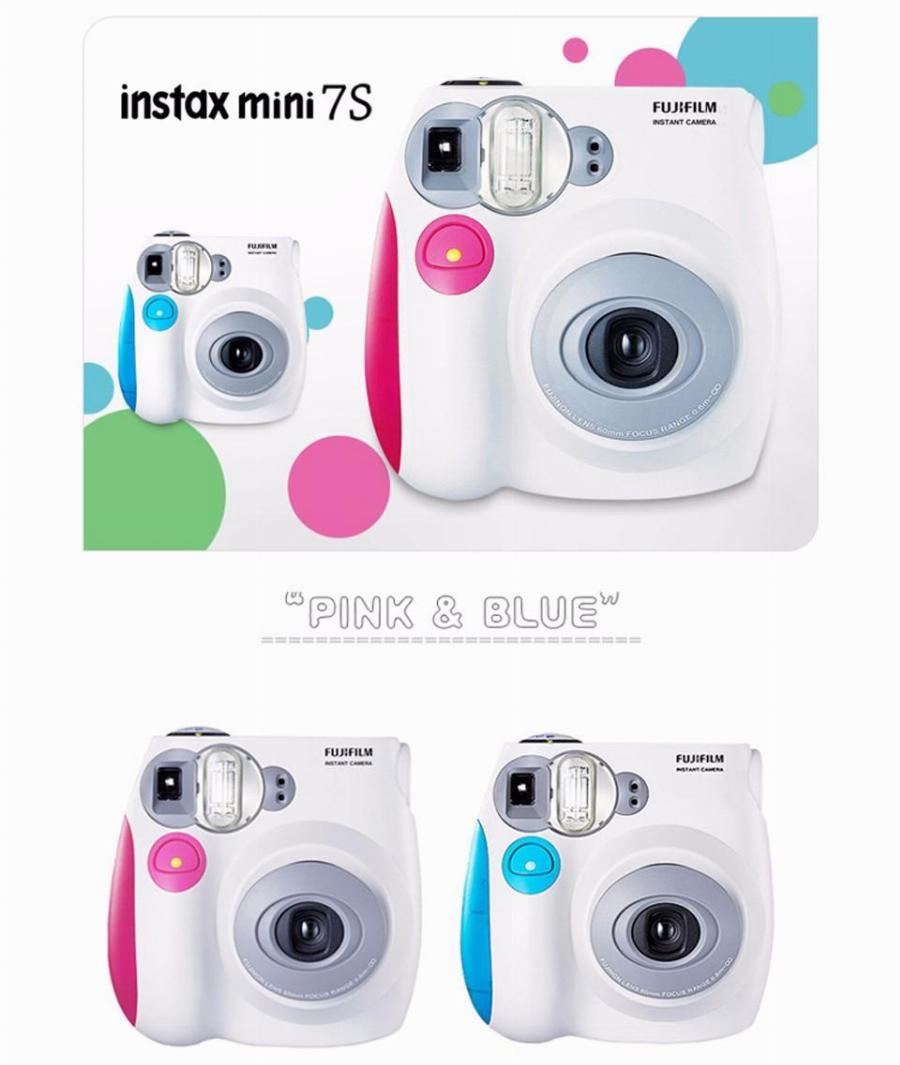 Instax Mini 8 Minions (Free Album+Sticker+Clip+Holder)
Free Gifts:


- Film Skin Stickers
- Photo Clip
- Photo holder
- Mini Album
We're the only seller in Singapore that provide Instax Camera In-house Repair Services.



Comparing to other retailers, they merely provide agent warranty which need you to ship camera back at your own cost to the agent overseas for repair. (Cost a bomb!)
Standard Camera Box includes:


Brand New Instax Mini 8 Camera
Strap
1.5V Alkaline Batteries (LR6/AA-size) x 2
Instruction Manual
Fujifilm will launch the new product instax mini 8 in the series of instax instant cameras that offer credit card sized photo prints right after taking it. While carrying on the simple design and easy usability of the existing instax mini 7S, the new instax mini 8 is approximately 10% smaller than mini 7S in volume ratio. Framing for shooting has becoming easier with the introduction of a real image finder that captures a clear image even at the edges and with the improved visibility of the target mark that is positioned in the center of the finder.
In addition to the High-key mode, an aperture of another 2/3 stop up, is newly added to the shooting function. Photos with a bright and soft look, preferred by female users, can easily be shot just by manually adjusting the dial to High-key" mode. The bright and soft look of instax photos is also a factor for its popularity among teenage girls and women in their early 20s, who are unfamiliar with analog printing. An increase of sales is mainly observed in Singapore, South Korea and other areas of East Asia. Instax mini 8 camera will be available in five cute colors: white, black, pink, blue and yellow.




NEW Mini 8 Gudetama Bundle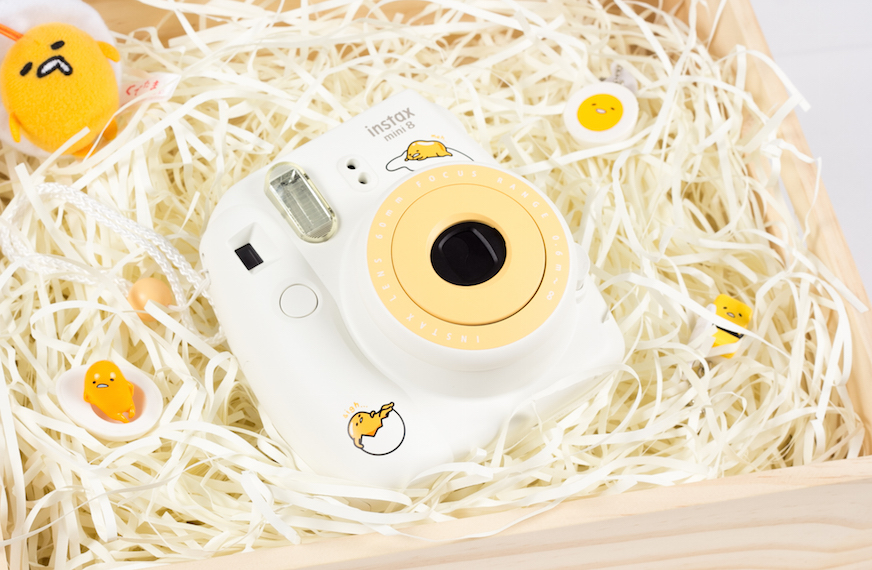 - Mini 8 Gudetama Camera x 1
- Gudetama Film x 1
- Gudetama Sticker x 1


Instax Mini 9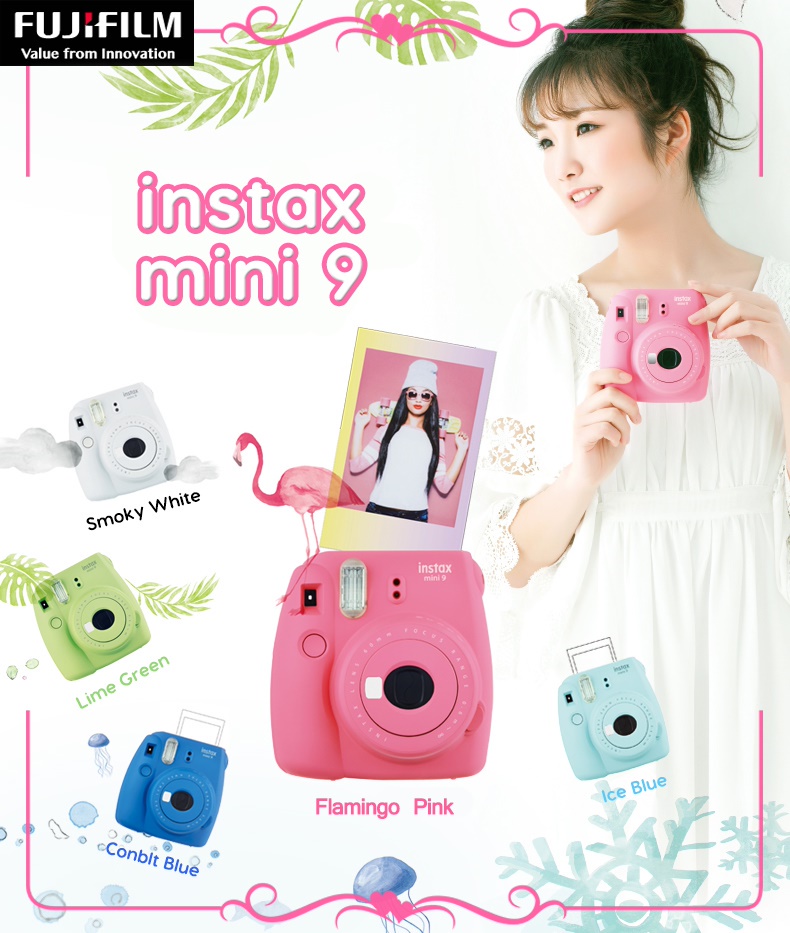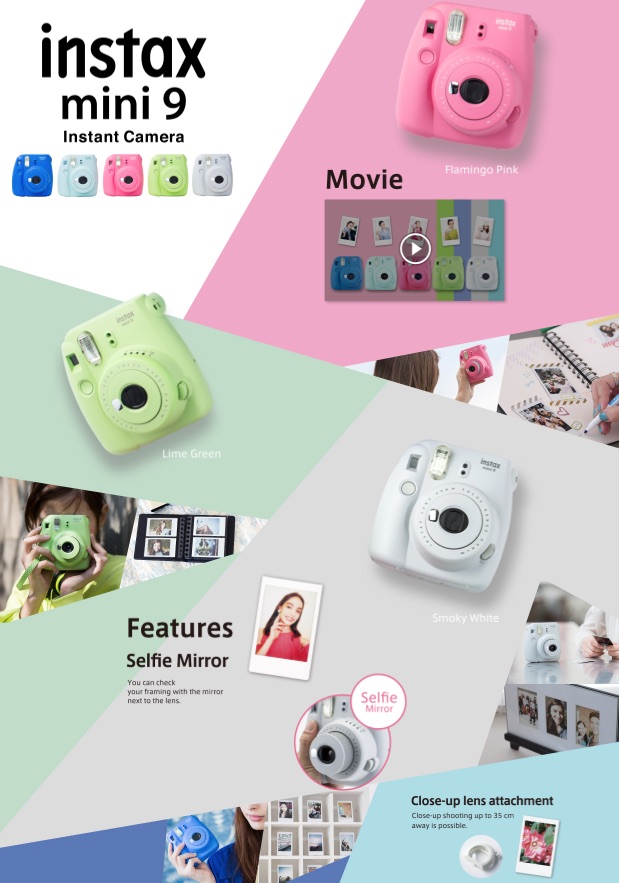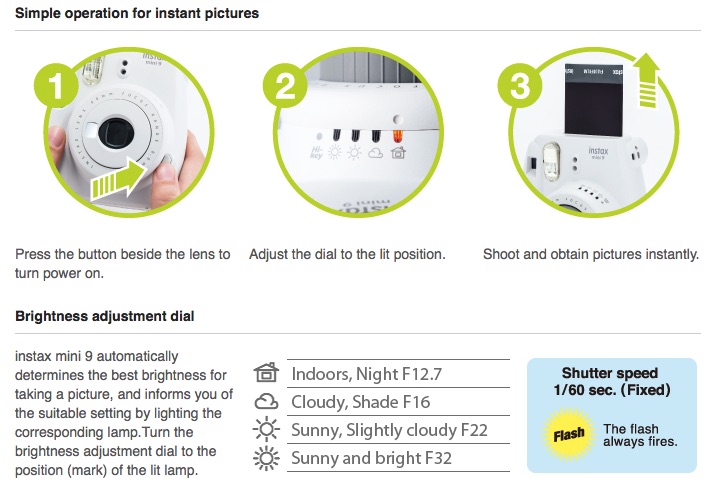 Instax Mini 8
Yellow, White, Pink, Blue, Black


Free Gifts: 1 box 10pcs Design Film + Polariod Stickers + Photo Clips + Photo Stand!

Buy Cheap Cartoon Films add on:
Stained Glass


Rainbow


Buy Cheap Cartoon Films add on:




Snoopy Happiness




FAQ
Q: Can I walk in and make purchase directly at your retail office without ordering online?
Ans: Yes, you can walk in and purchase during our operating hours, have a feel and touch of the item physical item before confirming your purchase.

Q: What is your mode of payment upon walk in?
Ans: Payment via online through ibanking/paypal and paylah . Do bring along your token to add payee

Q: Do you have any lunch/dinner hour to avoid?
Ans: Nope. We do not have any specific meal time to avoid.

Q: I did not bring enough cash with me, how?
Ans: There are ATM machines located at Macpherson MRT Station.
(DBS/POSB/CITIBANK/UOB/OCBC)

Q: Do you do meet up at other place?
Ans: Nope. We are located just next to Macpherson mrt station.
Q: Do you do Supply/ Wholesale?
Ans: Yes we do, drop us a email to shop@passiongadgets.com with the title "Requesting for wholesale "and we will revert within the next 24-48 hours.
Q: Does the polariod come with warranty?
Ans: Yes, There are 1 year , 2 years and 3 years warranty available for purchase as well.
Q: Is it a must to buy the warranty? How often the instax camera spoils?
Ans: We strongly advise our customer to purchase the warranty, as we are the only seller that offers genuine claim for warranty. The probabilities are hard to promise.
Q: what does the warranty covers?
Ans: Warranty covers everything except for physical and water damage.
Simply bring back your instax camera back to our retail for our in house technician to diagnose and repair.
Warranty does not apply for accessories (films, bags, covers, albums)

Q: How do I claim my warranty?
Ans: We pasted a unique PassionGadgets warranty seal in your instax camera,
this is to identify the instax was purchased from us.

New design film coming your way!

"Like us" on facebook for latest updates!
Get the latest updates on Various giveaway and Flash sale
on Our
Facebook!