Highlights
PLEASE DO NOT BLAME US, SHOULD YOU MISS THIS SPONSORSHIP PRICE.



TAKE NOTE:
2019 PACKAGING UPGRADED

OLD ----!#!gt!*! NEW 2019





PLEASE WATCH THIS VIDEO!






NO LONG WAITING PERIOD
100% AUTHENTIC

DIRECT FROM BRAND OWNER LG
DR GROOT , OTHER SELLERS:


$33.00 PER BOTTLE
DR GROOT, OUR PRICE:
$24.90 PER BOTTLE (DR GROOT)!

NOTE:


HAIRICH USUAL PRICE


$24.90~$29.90



DEAL 1


MIX ANY 4 ITEMS + 2 FREE MASKS



DEAL 2


MIX ANY 5 ITEMS
+
1 ARIUL BODYWASH FREE
(RETAIL: $22.90)


More Info:

https://www.qoo10.co.id/g/639837426



KOREA'S NEW VIRAL ITEM


OPTION 19


AMH SHAMPOO



OPTION 14
9 COATING WATER TREATMENT
$36.90
CLICK HERE FOR MORE INFO
SELECT OPTION 16
RASPBERRY HAIR VINEGAR
CLICK HERE FOR MORE INFO
COCOMO OFFICIAL LG RESELLER
FREE OF SILICON / SULPHATE / PARABEN
DR GROOT




ANTI HAIR LOSS SHAMPOO




FOR WEAK !#!amp!*! THIN HAIR




(400ml)

DR GROOT




ANTI HAIR LOSS TREATMENT




FOR WEAK !#!amp!*! THIN HAIR




(300ml)




DR GROOT




ANTI HAIR LOSS SHAMPOO




FOR DAMAGED HAIR




(400ml)

DR GROOT
ANTI HAIR LOSS TREATMENT


FOR DAMAGED HAIR




(300ml)

DR GROOT




ANTI HAIR LOSS SHAMPOO




FOR OILY SCALP




(400ml)

DR GROOT
ANTI HAIR LOSS CONDITIONER
FOR SENSITIVE SCALP
(300ml)
DR GROOT


ANTI HAIR LOSS

SCALP TONIC




(80ml)




HER JOURNEY, HER STORY: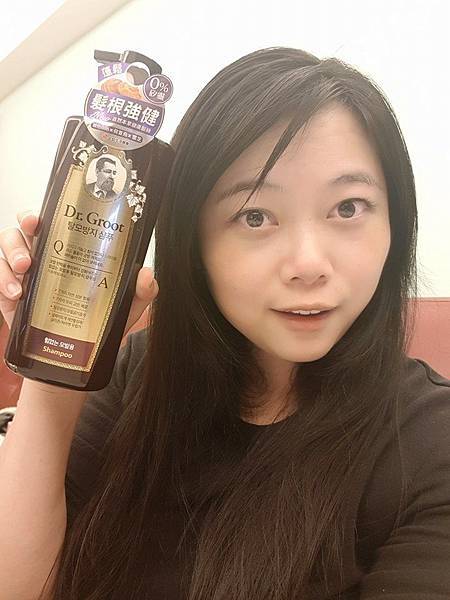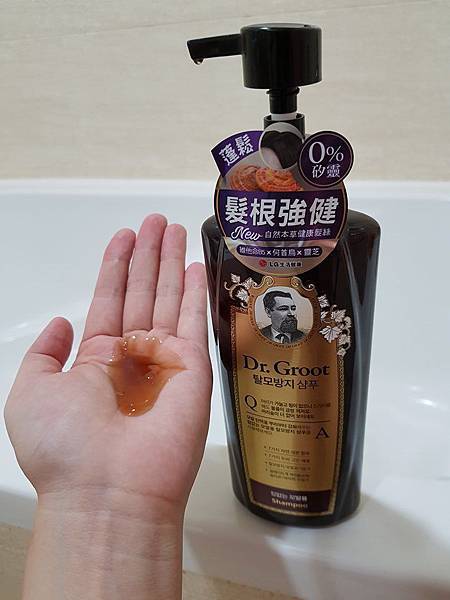 FROM DAY 1 TO DAY 14.
WITNESS THE IMPROVEMENT!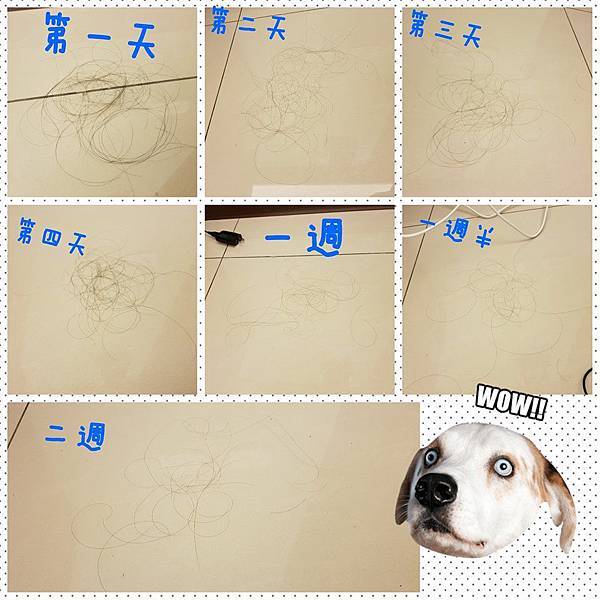 WE CANNOT DENY THE FACT THAT A GOOD HAIR ROUTINE FREE OF ANY HARMFUL INGREDIENTS ARE SO VITAL TO PROTECTING OUR HOLY CROWN!
CONSIDER THE RESULTS YOU WILL ACHIEVE OVER THE MONTHS AND YEARS, START INVEST IN A QUALITY HAIR ROUTINE BEFORE YOU REGRET !
PREMIUM SHAMPOO
AMH X COCOMO EXCLUSIVE
(DIRECT FROM BRAND OWNER)



RETAIL PRICE: $69.90
COCOMO PRICE: $50


FEATURED IN SOKO GLAM
SELLING $38.00 USD
=
$52.44 SGD


NOW YOU KNOW THE PRICE



Product description

Full potential cleansing shampoo for healthy scalp and anti-hair loss with scalp enhancing complex, "Danosu" of 7 plant-derived ingredients along with 3 active ingredients approved by KFDA.


Daily shampoo for helping anti-hair loss and thickening hair that has rich but, transparent formula and comforting fragrance, stress-relieving aroma.


It revitalizes scalp and each hair strand, restoring shine for strong, manageable hair.


Produces abundant foam and effectively cleanses hair and scalp with a small amount.


The refreshing scent of the extracts relaxes a tired mind by making you feel like walking in a dense forest with coniferous trees.


Active Ingredients:
1.Zinc Pyrithione 2.Salicylic Acid 3.Panthenol


Use: Helps preventing hair loss


Direction: Use once daily as follows;
1. Wet hair and scalp with luke warm water.
2. Apply an appropriate amount throughout wet hair and scalp, and massage gently.
3. Work through hair for 2-3 minutes, then rinse thoroughly.


Type: For all hair/skin types



LARGEST WELL KNOWN KOREAN POSTPARTUM CARE CENTRES ARE USING
OUR PRODUCTS TOO!



BEST ANTI HAIR LOSS SHAMPOO



A BRAND FORMULATED BY
KOREAN MEDICAL DOCTORS


SPECIALISED IN ANTI HAIR LOSS TREATMENT !#!amp!*! ANTI DANRUFF

LARGE FOLLOWING OF
KOREAN CELEBRITIES




SEE GROWTH !#!amp!*! VOLUME !!

BEFORE ---------!#!gt!*! AFTER

CAN YOU SEE THE VOLUME?

CAN YOU SEE THE VOLUME?

HELLO CLEAN SCALP,
GOOD BYE DANDRUFF

EFFECTS YOU WILL GET:


----------------------------

MORE REASONS TO CHOOSE NATURAL !#!amp!*! ORGANIC PRODUCTS!!

LETS DO OUR BEST TO PREVENT THESE HARMFUL CHEMICALS FROM ENTERING OUR BLOODSTREAM WHICH MAY LEAD TO CANCER!
CLICK TO READ ARTICLE:
"Out of 60, 38 of the tested shampoos contained 1,4-dioxane, an ether commonly used as a solvent in manufacturing. It is often found in cosmetics, detergents, and shampoos"


READY !#!amp!*! FRESH STOCK IN SG!!


MARKET PRICING
1 BOTTLE = $48.71



USUAL COCOMO'S PRICE:
$39.90 EACH



WE MAKE YOUR HAIR DREAMS
COME TRUE!

REVIEW 1
"Received with nice packaging,secured with bubble wrap. This is my second purchase. Visible new hair grows seen,but I want hair growth on my hairline. I recommended this to my
friends already.."




REVIEW 2
"Very good product! Has been using it one month plus. My hair feels thicker and hairfall is reduced. Will continue to use."




REVIEW 3
"Second purchase on shampoo. Has tried about a mth !#!amp!*! it works well for me. Really improves my hair growth, texture too.
This time added condition !#!amp!*! serum, review next time."



REVIEW 4
"2nd time purchase from this seller.. it's reduce my hair fall and I can see hair growth.. I really hope there more great promotion. Worth purchased"



REVIEW 5
"Hair essence seems to work. Hair was more thick n bouncy"



REVIEW 6
"Very strong herbal smell, but really lesser hair loss after a single wash."




REVIEW 7
"Great deals and tonic is good for hair loss. 2nd purchase."



REVIEW 8
"Bought it for my Mom! She's been using it for the past few days and it's so far pretty okay. Tried many other shampoos on shelves, and she feels that the chemical treats too harshly on scalp. This shampoo gives an entirely different feeling cos it is very gentle on the scalp. Am not looking for a heavily scented shampoo so the medicine smell of this shampoo is totally fine. Highly recommended if you're looking for a gentle treatment on your scalp!"



REVIEW 9
"Happy with purchased. Quite effective but expensive"



Rely on time-proven methodology, expect nothing but best results, because the problems are corrected from the inside and not the outside alone!!!



FORMULATED, INVENTED !#!amp!*! PATENTED BY KOREA'S
TOP 48 HAIR DOCTORS!!!

UNDER THE SUPPORT OF KOREA'S TOP BIOTECHNOLOGY
RESEARCH GROUP
(80 YEARS OF HISTORY)



OLIVE YOUNG HAS PICKED THIS AS #1 BEST-SELLING HAIR LOSS PREVENTION BRAND IN KOREA !!!



2 YEARS IN A ROW
2016~2017



GET IT BEAUTY HAS PICKED THIS AS KOREA'S #1 BEST HAIR
REGROWTH PRODUCTS!


TESTIMONIALS REPORTED
AROUND THE WORLD




VISIBLE RESULTS IN 3 MONTHS !!


REGROW HAIR ON BALD
HEADS NATURALLY


BEFORE VS AFTER