Highlights
Full range of Queen Helene Masks/Scrubs!



Usual Price: $12.90 each
Now: Any 2 for $13.90




Here's what I thought:
I loved that the masque never felt drying on my face. I have tried many many other masques and some of them left my face feeling clean but dry…which I hated and which is also horrible for my already fairly dry skin.
My skin felt amazing and hydrated afterwards. I noticed the biggest difference when I woke up the next morning, my skin was so much more vibrant.
It smells amazing! I was surprised at how lovely the scent was, not what I was expecting Volcanic Ash would smell like.
The volcanic ash face scrub is the perfect duo to the masque! They both draw out pollutants from your face like you wouldn't believe! I 100% don't think that I would have had as awesome of results if I wouldn't have used the scrub first to get the process started before I put the masque on.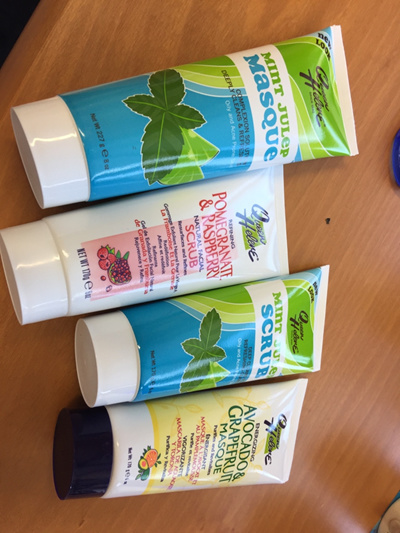 NEW PACKAGING!!

---
No.1 Facial Masks and Scrubs in U.S.A
PROVEN RESULTS!!!
EFFICIENTLY REDUCE BLACKHEADS!



EFFICIENTLY DRYS UP PIMPLES !#!amp!*! ACNE!!
AFTER 1 USE ONLY!!


PIMPLES AND ACNES LIGHTEN INSTANTLY AFTER JUST ONE USE!!
BEST MASQUE EVER!!
We carry the full range of Queen Helene Masks/Scrubs!
---
---
---
Too busy or want to save time while putting on a mask?
We got you a solution!!
Drink Up Intensive Overnight Mask