Highlights

HOT QUESTION!!!

1. The Vitamin C serum has no citric/orange smell, why is that so?
It's a misconception that Vitamin C Serums should have any fragrance, citrus or otherwise.
Pure Vitamin C is odorless, so any Vitamin C Serum you purchase that does have a citrus or other heavy fragrance means that fragrance is an additive.
Fragrance additives are synthetic chemical components that can harm your skin. Introducing artificial chemicals to your skin can clog pores, irritate sensitive skin, cause redness and result in breakouts.
MELAO Vitamin C Serum is 98% Natural, and made with organically derived components. There is absolutely no added fragrance because what you put onto your face should be as natural as possible for the best, and healthiest, results.

We hope that this will answer your questions as well as raise awareness about what type of vitamin c serum you use that can potentially harm you.

SUPER HOT SELLING VITAMIN C SERUM
HIGHEST GRADE VITAMIN C SERUM IN THE MARKET
98% NATURAL
72% ORGANIC INGREDIENTS
?
HEAR FROM OUR CUSTOMERS
?

"used 3 days only and my skin already improving!"
"no fragrance, good for sensitive skin, no stingy feeling after apply and consistency just nice"
"Good! will buy more"
"it really brightens my face!"
"product work well, skin feels smooth, no biting or stinging feeling"
?
Anti aging serum contains

vitamin C

, potent nutrient, vital for skin health, and wrinkle reduction.

Hyaluronic acid

, moisturizes your skin like spring water and stimulates the firmness of the skin. With daily use helps to

refill fine lines, repair dark circles, improves skin tone and texture
? This serum is

98% Natural ingredients and 72% of Organic ingredients

. It provides safe and effective anti-wrinkle serum formula.

Vit C + HA + Vit E = Anti-Wrinkle Serum

provide fantastic moisturizer for skin.

Non-surgical alternative

as well as other procedures on the face. Improved formula:

non greasy and odorless. Rapid absorption
? The Vit C + Hyaluronic Acid + Vit E is

safe for all skin types

, even the most sensitive skin around the eye. Apply to

moist skin on your face, neck and decollete area twice a day

. C

lear, Odorless, Non- Greasy
?

Highest quality

in topical anti aging skin products, beauty serums.

Light, non oil, no smell, non grease
BENEFITS
?? Stimulates production of collagen - makes your skin more vibrant, firm and youthful
?? Contains antioxidents which greatly reduces skin damage caused by the sun, pollution and impurities in the air
?? Enhances your skin's rate of exfoliation for a smoother, brighter and more radiant complexion
?? Greatly diminishes appearances of fine lines and wrinkles
?? Has a high % of Hyaluronic Acid which deeply moisturises the skin to reduce skin problems that occur due to aging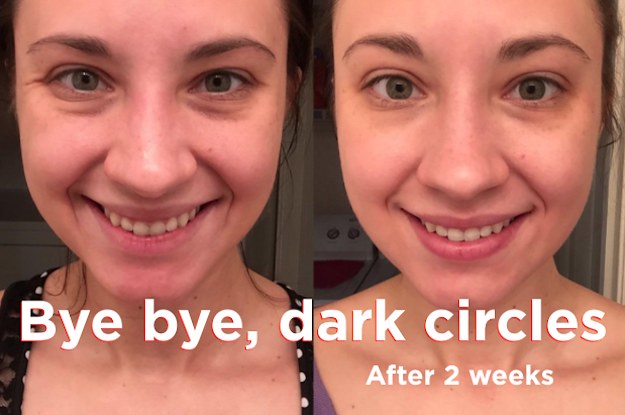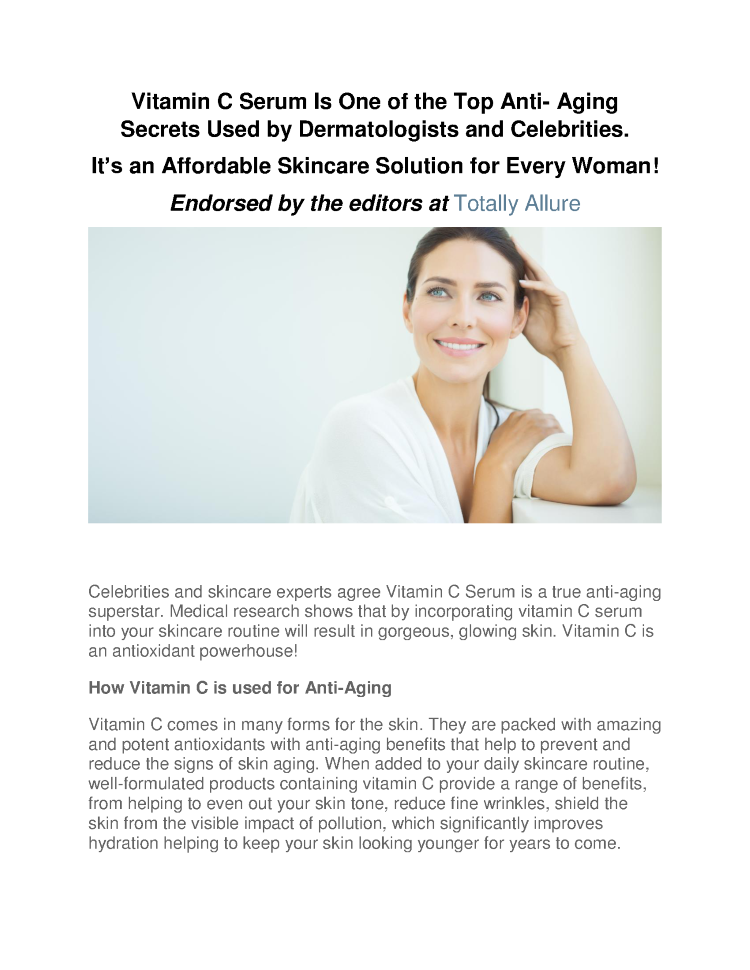 Certificates:

ISO, GMPC, FDA, MSDS
Our factory undergoes strict quality and safety checks which complies with international quality standards.
Customers can buy with

ease of mind

:)


STILL DON'T BELIEVE US? HERE ARE MORE REVIEWS FROM HAPPY CUSTOMERS!