Highlights
Klik gambar dibawah untuk memilih opsi.
Secret Key MU Coating LPP Repair Treatment 480gr ISI BANYAK untuk creambath atau hair mask


FEEL LIKA CARE IN LUXURY HAIR SALON DO IT HOME SIMPLY

Cara Pakai : setelah keramas, keringkan dengan handuk. di rambut yang masih setengah basah, oleskan dari kulit kepala sampai ujung rambut. pakai haircap/pemanas/handuk panas untuk hasil maximal dan menyerap. biarkan 15menit. bilas tanpa shampoo.

Gunakan 2-3x/minggu untuk hasil terbaik. Rambut Anda akan wangi,ringan dan halus tanpa kesan berminyak/lepek









Demaged hair has lost nutrition and its cuticle is damaged from repeated coloring ot hair bleach. this treatment contains a lot of Rich Black food indredients(Black oats extract, Black currant, Black bean extract, Rasberry extract ) that gives the hair flexibility without losing volume by forming protein in the hair.

Also,It contains Natural components(Green Tea extract, Camellia Oil,Honey locust extract, ect)to keep moisture inside the hair,and then Sweet almond Oil, Avocado Oil, jojoba Oil prevent the hair from dryness, then maintain moisture balance in the hair. It gives the hair smooth texture and volume.







SECRET KEY - So Fast Scalp Solution Shampoo 500ml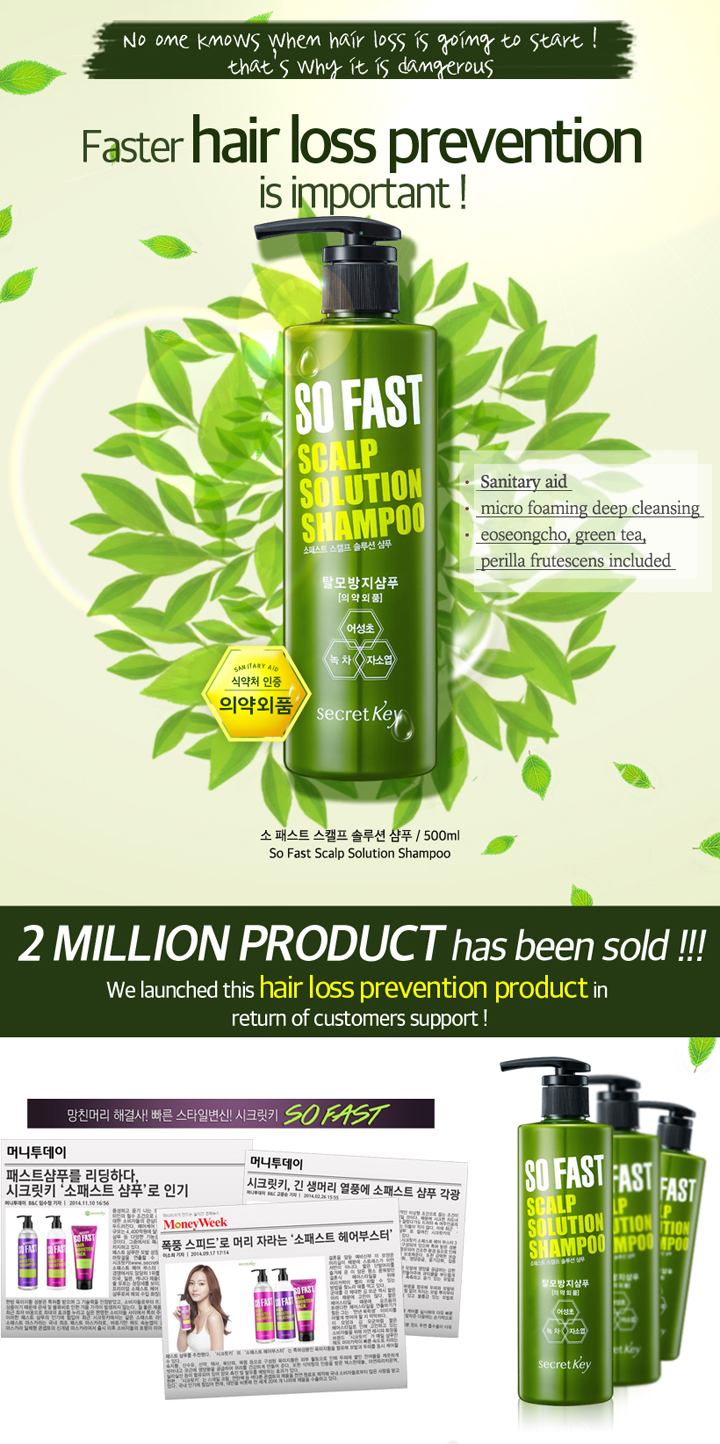 Secret Key ˜…Hit Item!!! Mayu Healing Shampoo HERBAL SHAMPOO

Secret Key So Fast Shampoo (UPGRADE SIZE 360ml)
Secret Key Coconut Oil Cream Never Day

SECRET KEY Lady's Secret Inner Cleanser 150ml pembersih kewanitaan

Feature
This soft and intimate hygiene cleanser keeps the sensitive and delicate secret zone healthy and restores freshness for a clean

Volume
150ml

How to use
Apply appropriate amount and massage with it gently.
Wash it off thoroughly with luke warm water.

Secret Key Snow White Milky Pack 200g


1. SNOW WHITE MILKY PACK


Secret Key Maison de Perfume Body Wash 500 ml


Secret Key Snail 97 Soothing Gel 300gr JUMBO SIZE Snail gel



SNAIL 97 SOOTHING GEL

100% AUTHENTIC (ORIGINAL) PRODUCT
SEMUA MASALAH KULIT BISA TUNTAS dengan... SNAIL 97 SOOTHING GEL, salah satu resep terbaru dari produk ternama di korea..

Perawatan kulit yang mengandung 97% Snail Secretion filtrate (Ekstrak Murni Lendir Siput). Produk ini dapat digunakan untuk kulit WAJAH, RAMBUT, dan bagian TUBUH lainnya...

# KANDUNGAN :
Snail Secretion Filtrate, Witch Hazel Extract, Green Tea Extract, Hollyhock Extract, Aloevera Leaves Extract.

# Keunggulan :
NON Paraben, NON Mineral Oil, NON Benzophenone, NON Animal Oil, NON Coloring

# Manfaat :
- Memiliki kemampuan untuk melembabkan kulit dengan daya tahan yang lama dan merevitalisasi kulit.
- Produk ini dapat menyerap ke dalam kulit secara cepat dan menyegarkan kulit.
- Dapat digunakan untuk semua jenis kulit, termasuk kulit Hipersensitif.
- Menarik kerut wajah
- Menutup pori wajah
- Mengontrol minyak dan sebum wajah
- Menyembukan tekstur kulit yang rusak
- Mempercepat proses penyembuhan/ Peradangan
- Mengatasi jerawat
- Untuk rambut yang rusak
- Tumit kaki yang pecah
- Mengeluarkan racun didalam kulit
- Bisa digunakan sebagai masker wajah

# CARA PEMAKAIAN :
Dapat digunakan pada semua bagian tubuh. Disarankan untuk disimpan dalam lemari pendingin.

Netto. 300 gr (Full Size)
By : Secret Key Korea

Secret Key Milk Whipping Hand Cream 60gr




DESKRIPSI PRODUK :
- Mengandung susu keledai dan Asam Hyaluronate yang berfungsi menjaga kelembaban kulit.
- Mengandung Kolagen yang mempertahankan kekenyalan kulit dan menghaluskan kulit.
- Menyerap ke dalam kulit tanpa meninggalkan minyak.

CARA PEMAKAIAN :
Gunakan setelah mencuci tangan atau ketika kulit terasa sedang kering.