Highlights
AUTHENTIC THAI TEA ORIGINAL 100%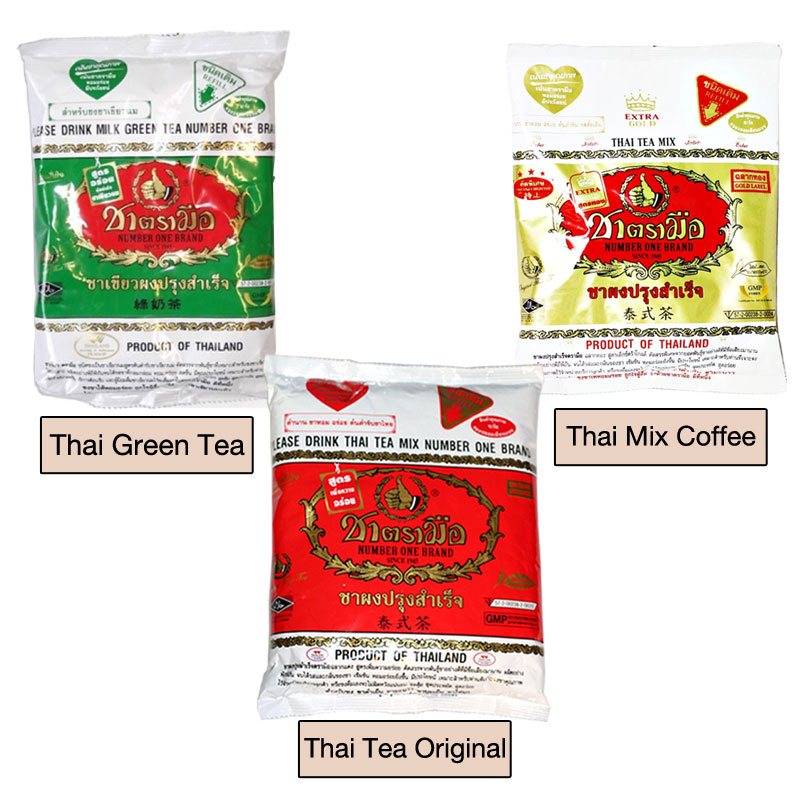 Number One Brand's Thai Tea is made of the finest grade of quality tea.
It has earned its widespread popularity in Thailand and around the world.
Backed by 65 years of established experience in the art of tea blending, you deserve to enjoy the delightful taste of this original Thai Tea.
With its unique superior flavour, superb aroma and refreshing taste, this Thai Tea is passed on from generation to generation.
Additionally, the product can be used as an enhancer to concoct your preferred beverage and it can even be mixed with various products to create new flavours for confectioneries, sweets and ice cream etc.
AUTHENTIC THAI TEA ORIGINAL 100%
Deskripsi :
1 pack = 400gr serbuk daun teh
(bisa buat +/- 100 gelas !!)
CARA PEMBUATAN THAI ICE MILK TEA :
- Seduh 2 sendok makan THAI TEA dengan air panas 3-5 menit
- masukkan gula 1 sendok teh
- Saring serbuk teh THAI TEA
- Tambahkan 3 sendok makan susu kental manis atau susu cair
- Beri es batu lebih nikmat
- E.N.J.O.Y Y.O.U.R T.E.A ! :)
NB : kadar gula / susu / teh dapat disesuaikan sesuai selera anda.
THAI GREEN TEA 200gr